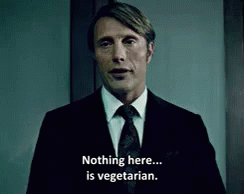 I try not to sweat the small stuff but when I'm traveling and hungry, the small stuff can throw me into a moody tantrum. Hey, I admit it. I have the utmost respect for anyone working in the service industry and I don't blame flight attendants for NEVER having veggie options… I blame the airline. Keep this knowledge in your back pocket: No matter how many times you may have called ahead to request a vegetarian friendly meal on a flight, you have continue to do it every. single. time.
I fly pretty often and this is the time of year when a lot of people do, too. Over Thanksgiving I was on four flights in 7 days, two of those flights with my pup and two of those flights with zero options to eat. I tend to fly with the same airline (hello, miles!) so I guess I am an ASS for ASSuming they  would have a little note in my profile stating that a burger or a couple of bags of pretzels just won't cut it. I'm not trying to sound like a bougie brat but when we spend our hard earned money (or miles) on traveling, it should be as enjoyable as possible. (I'm choosing not to disclose which airline(s) because though this is a rant, shady palm trees do not grow here.)
What chaps my ass even more is if you're not sitting in the front of a certain section, they tend to "run out" of, well, everything by the time they get to you. I can't wrap my head around it and I'm wide open to hearing an explanation. If there are X amount of people on said flight, have X amount of options. I try to prepare and bring cut veggies, nuts, etc but sometimes I'm in a rush! Sometimes, forces beyond our control don't allow us to eat a healthy meal ahead of time (don't even get me STARTED on airport food!).
All of this said, don't be rude to the flight attendants. They didn't cook or plan the meals offered. That's like yelling at a waitress because you don't like the menu at a restaurant. Practice patience and be prepared. But AIRLINES, get it together and your customer service line won't be blowing up with so many complaints.
Happy and safe travels,
Kristen